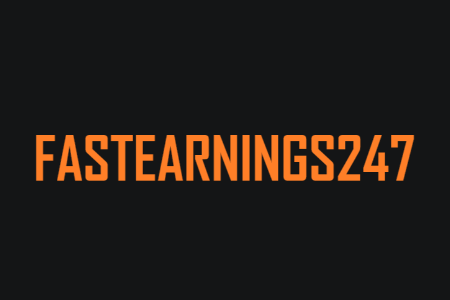 Warning! Fastearnings247 is an offshore company! Your deposit may be at risk.
RECOMMENDED FOREX BROKERS
Recently, we have have seen many broker lookalikes of Fastearnings247 that we don't really know where it all originated from. But that does not really matter. The truth is that we don't need to trace anything, but to focus on this one. Fastearnings247 is a risk to all, and a scam, and here's why.
When we learned that Fastearnings247 says to be located in the United States was when we new for sure that the broker was unregulated. But why so rushed a conclusion? The US is not a jurisdiction to allow scammer brokers to run free. The local CFTC and NFA are arguable the most notorious regulators in the world, and because of this notoriety they wouldn't allow Fastearnings247 to be legally registered there.
Next, we are told that the broker is a member of the Financial Commission, which is not really a relevant entity, and we have our doubts as to its authority over brokers. But it's not a regulator at all.
Another noteworthy side to the broker is just how filled to the brim it is with incredibly false information as well as misleading and inaccurate. It's truly a sight to realize that everything on the site is completely inaccurate. The trading software claims are, as you will see, false, and so are all the trading details.
Last but not least, the lack of legal documents is another clear sign that a broker does not have a regulation. Fastearnings247 is a risk to all!
Investing in unregulated brokers is the digital equivalent of throwing your money away for the wind to disperse it. It's obvious that no one would do such a thing. Go with brokers that are regulated by trustworthy organizations like the FCA or CySEC. These entities work closely with the law, enforce it when called for, and have strict requirements for those under their gaze. Not to mention that those under their jurisdiction are members of compensation funds that cover victimized clients' losses of up to £85 000 (FCA) and €20 000 (CySEC).
We moved on to opening an account which was an easy endeavor, and what we found out was not only a very lackluster shady user area, but there was no trading platform. Without a software there are no applicable trading conditions. And so, this broker is not really a broker; there are no applicable trading assets, no spreads, and no leverages. Whatever it has to say about these has been made up completely.
FASTEARNINGS247 LOGIN
The lack of a trading software was never a big surprise, even more so considering the lack of a license. But it's the third party charts that made us angry, because more and more scammer think it's acceptable to act as if these graphs are a surrogate to a trading terminal.
Aside from the third party charts, Fastearnings247 has actually something else up its sleeve, but don't get too excited. These are the notorious investment plans, more popular and spread now than ever before it seems.
These are deceptive plans that promise wealth. but in reality will only steal your investments.
There is also a crypto exchange section which seems pretty useless and shady to us, and so we do not recommend user suing it, if they figure the way it functions.
FASTEARNINGS247 MINIMUM DEPOSIT
The only way to invest is directly through a BTC wallet, where the minimum is $1. This is very dangerous: not only is the payment method an untraceable one to the core, but the minimum requirement is virtually non existent and thus allows just about anyone to invest, and lose money.
DON'T PROVIDE YOUR CREDIT CARD CVV CODE
The CVV code is the one thing that separates a buyer from a product. Without it, one cannot complete a purchase, even if him/her has given all other necessary information. By giving this detail to someone else, you are essentially inviting them to use your funds for their own means. And be warned that unregulated brokers most certainly plan to do so.
DON'T PROVIDE ACCESS TO YOUR COMPUTER AND BANK ACCOUNT VIA ANYDESK OR TEAMVIEWER
Be sure to never give AnyDesk or TeamViewer access to your PC to unverified agents. These 2 platforms allow for your PC to be taken over by a second party, oftentimes for help or guidance, but in the case of these brokers for the sole purpose of looting your bank account(s) and personal information. However, in order to do so your consent is needed, and this is the only thing standing in the scammers' way.
FASTEARNINGS247 WITHDRAW TIME AND FEES
From the withdrawal area we are told that the minimum withdrawal amount it $200.
All withdrawal processing times and instant, and as a last piece of information, allegedly all withdrawals are free of any fees.
The withdrawal methods are bank transfer and BTC. However, bank transfers are not used for deposits meaning that the broker goes against AML laws. But it does not really matter for Fastearnings247, since the firm is already unregulated and a risk to all.
ACCOUNT VERIFICATION
Beware, once more, when giving away an ID and a proof of address. Trustworthy brokers ask for these before traders can deposit to make a check up. Deceitful ones will ask for these details, using the anti-money laundering legislation as pretext, once you start asking too many questions and are getting suspicious of their activities. Understand that they will use these to build a stronger case against you in the event that you request a chargeback.
Yet again we urge readers to stay away from this broker as it will, without a doubt, never return your funds and profits. If you wish to to get smooth and efficient transactions, please visit a FCA/CySEC regulated broker, where all withdrawals are handled with care and respect.
HOW TO RECOVER
The most sound advice we could give you is to immediately file for a chargeback with you credit card company.
If you have given away your credit card details including the CVV code to the "broker" you should cancel it ASAP and check with your bank to see the damage inflicted.
Also, beware of self proclaimed "recovery" agencies or agents. These cheeky scammers promise to fix your problem and restore the lost funds. They offer their services in exchange of a small sum from your end, after which you won't ever hear from them again.
The last line of defense for these indecent folk is more like a desperate cry: often times they will comment on reviews and cite the whole ordeal as a conspiracy initiated by competitive brokers against them; at times even claiming that reviewers are anything but objective, and that no one writes good reviews. The absurdities are limitless!
BOTTOM LINE
This broker is a full risk and a scam. There is no reason to invest anything in it! All personal details shared with it will also be lost, or worse, used against the user.
Rich Snippet Data
Reviewer
Review Date
Reviewed Broker
Broker Rating