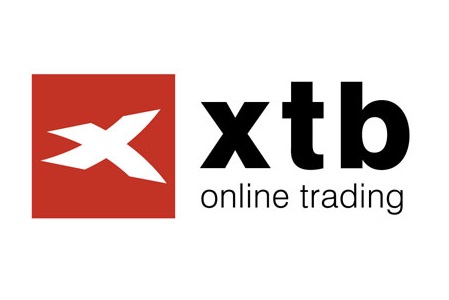 XTB delivers a refined yet simple broker experience, mostly due to its easy going nature and friendly design. This emphasis on simplicity is always a joy to experience. Is modesty all that XTB stands for?
The company has two main branches: a UK one, and one in Belize (offshore).
XTB limited is regulated and authorized by the FCA in the UK. This profound regulatory organization is notorious for its strict requirements from brokers who wish to operate within the confines of the law. Besides, brokers under the gaze of the FCA are eligible for a reasonable reimbursement of up to £85 000 under the FSCS should the broker fail or cease to trade.
On the other hand, we've got XTB International Limited, which acts under the governance of the IFSC in Belize, whose main duties include the supervision of the investment service market and to make a name of Belize as an offshore financial center. This body does not belong to any compensation fund, so traders need be warned. As an offshore destination, Belize has been home for some shady brokerages, many of whom have been either banned or exposed as scams. We are not implying anything, we just want to remind readers of the ambiguity surrounding this small nation's regulatory entity.
XTB Limited's (EU/UK) leverage has been cut short to 1:30 by ESMA decree, while XTB International Limited can afford a leverage of up to 1:200. The normal EUR/USD spread is 0.6 pips. Note that the spread can shifts from one account to the other mainly because of attached commissions (more on that below).
If you chose to start trading with XTB, consider the following assets: Forex pairs, indices, commodities, stocks, ETF CFDs, cryptocurrencies.
The languages at the clientele's disposal are: English, Turkish, Portuguese, Slovakian, Arabic, Polish, Czech, Cypriot, French, Latin American Spanish, Chinese, Italian, Spanish, German, Romanian and Hungarian.
XTB LOGIN
Two platforms come with this broker. The classic MT4 and xStation5.
XSTATION 5
This proprietary platform is slick and easy to use, yet it does nothing revolutionary to replace MT4 as king of terminals. But, do not be turned away by this. XStation5 does more than other broker owned and operated trading platforms. On top of the easy to use charts and accessible interface, xStation5 has included a lineup of exemplary features: trading calculator to determine you profit or loss; spread indicator; easy access to technical indicators; one click trade close; and more. Here is a snap of the platform in action:
The leverage in the UK and EU cannot surpass the 1:30 mark because of ESMA imposed regulations. Outside these territories the leverage reaches a maximum of 1:200. The EUR/USD spread we got from the platform is 0.6 pips.
Cryptocurrencies, Forex pairs, indices and commodities are imposed with a fee of $4 when trading with a Pro account type. The broker does not point out whether this sum is round turn or per side, so we must assume that, in the context of other spread commissions, $4 is per side. This means that every spread for all cryptocurrencies, Forex pairs, indices and commodities increases by 0.8 pips. So if the spread for EUR/USD (Pro Account) is 0.6 pips, in reality it should be 1.4 pips.
On the other hand, XTB Limited imposes a fee of $6.5 ($3.2 per side) on Forex, Indices, Commodities and cryptocurrencies for Pro account users. This commission, directly increases all spreads by 0.65 pips.
For every account type the fee on Stock CFDs and ETF CFDs is 0.08% per 1 lot (100 000 units).
Designed for use on any mobile and tablet device, xStation comes available for download as a stand alone software, or can be used as a browser version.
METATRADER 4
This ubiquitous terminal is abundant in trading option specifically designed to give traders an edge. Expert Advisors are a staple by now, while one click trading, multiple pending orders, superior chart management and customizable trading indicators (and many more) open so many possibilities for traders.
ESMA rules dictate that no leverage above 1:30 is allowed in the EU and UK. Beyond these two districts the leverage can go as high a 1:200. The EUR/USD spread is 0.6 pips, but it can increase depending on the account in play.
As mentioned, Pro accounts are burdened with commissions. Meanwhile, still with the Pro account, Cryptocurrencies, Forex pairs, indices and commodities have a $8 (round turn) fee per lot, that morphs the above mentioned assets' spreads by adding 0.8 pips to them. So if the spread for EUR/USD (Pro Account) is 0.6 pips, in reality it should be 1.4 pips. This quite frankly, is a significant boost in the spread seeing as the Pro Account does not offer too many advantages over the Standard Account.
The same applies to XTB Limited Pro accounts, but here Forex pairs, indices, commodities and cryptocurrencies have a fee of $6.5 ($3.2 per side) on them increasing all spreads by 0.65 pips.
For every account type the commission on Stock CFDs and ETF CFDs is 0.08% per 100 000 units.
MT4 can be experienced as a desktop downloadable software, or on any mobile/tablet device. The broker has not included a web substitute.
XTB MINIMUM DEPOSIT
There is no minimum deposit requirement, yet we urge traders to deposit at least $200 if they are to take trading seriously.
The following are the ways in which XTB allows for account funding: Bank Transfer, MasterCard, Maestro, VISA, PayPal, Skrill, Paysafecard and safety pay.
XTB Limited base currencies are EUR, USD, GBP, HUF.
XTB International Limited has only one base currency: USD.
XTB has not included any information on the time it takes to fund an account. Our general belief is that it would take up to a day for credit cards and eWallets, and up to 3 days for Wire Transfer.
The following are subject to depositing fees: 2% for PayPal; Paysafe takes 2%; Safety pay charges 1.5%.
XTB WIHTDRAWAL TIME AND FEES
The FCA regulation promises a smooth and safe transaction of funds.
The withdrawal methods information is, yet again, vague. XTB continues to follow the somewhat unofficial guideline of consciously hiding withdrawal info. This same "practice" is noticeable in other prominent brokers like FP Markets for instance.
We assume from what we read on the website that XTB accepts withdrawal requests solely via Wire Transfer.
All withdrawals are processed the same day if the request was made before 1pm (to time zone mentioned), otherwise they should arrive the next day.
Fees are applicable if the withdraw sum is lower than $100. In such a case the broker deducts $20. The fact of this fee will probably displease some small-time/first-time traders, who have deposited a small amount (seeing as there is no minimum deposit), and are suddenly charged with an incoming fee, which will undoubtedly set them back and discourage them from trading.
The minimum withdrawal amount is non-existent, yet when taking into consideration the threshold fee, then we can conclude that any request under $20 will be voided.
BOTTOM LINE
With one solid and one slippery license, XTB is a broker that, for us can be trusted, since, even with a shadier license, the FCA cannot be easily outmaneuvered. Even though we exposed the commissions, in reality they are not so high as to turn away traders. The same goes for the fees on withdrawals. We think that XTB deserves a go.
XTB compared to other brands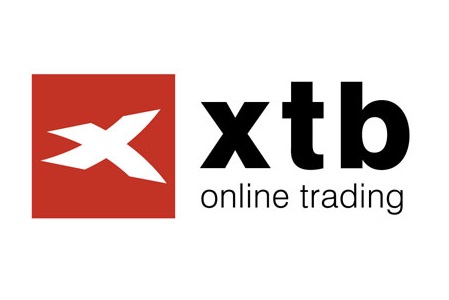 XTB
ForexTime
United Kingdom, Cyprus, South Africa, Mauritius

OctaFX
Cyprus, Saint Vincent and the Grenadines