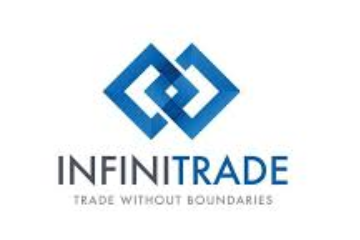 Warning! Infinitrade is an offshore company! Your deposit may be at risk.
RECOMMENDED FOREX BROKERS
Infinitrade instantly revealed itself to us as another firm that claims to deliver but only does so for its own benefits. Read on for more details.
Infinitrade is said to be operated by A&E Products Ltd in Bulgaria, while giving us a registered address in the Marshall Islands.
Let's clear things out. The Marshall Islands are a heaven for shady companies that wish to take advantage of the more liberal laws and systems on the islands. However, the nation does not have a financial regulator.
The entity that regulates the financial market in Bulgaria is the Financial Supervision Commission (FSC). This agency's mission is to maintain the stability of the market industry through legal and administrative means. There is a compensation scheme that covers 90% of the clients funds in the event the brokers becomes insolvent. The reimbursed sum cannot surpass €20 450. However, on the official website of the regulator, there was no mention of a A&E Products Ltd.
Our conclusion is final. A&E Products Lt, a.k.a Infinitrade, is UNREGULATED, and as such presents a risk to all investors.
We urge traders to trade with regulated brokers under the gaze of such agencies as the FCA which not only enforces a strict set of rules and demands detailed reports on company activities, but also includes a compensation fund of up to £85 000 for victimized traders resulting from insolvent brokers.
The trading platform we opened gave us a leverage of 1:400 max.
The EUR/USD spread taken from the trading platform while using a live account is 3 pips, which is in no way favorable to users.
Assets for trading are as follows: Forex Pairs, Commodities, Indices, Stocks, and Crypto.
The broker has come exclusively in English.
INFINITRADE LOGIN
The broker advertises a MT4, but utterly fails to deliver so. Instead it has featured a platform synonymous with fraudulent brokers, such as CMP24 and OmegaFX. The terminal offers close to no options for both optimizing clients' trading and customizing the interface to individual tastes. This one may seem fancy, but trust us when we say that it's quite useless.
The leverage is capped at 1:400. The cost of trade for the EUR/USD is 3 pips, doing traders no good, and is in fact only beneficial for the broker.
The platform is solely browser based.
INFINITRADE MINIMUM DEPOSIT
The minimum deposit is $250. This is what we found out directly from the payment terminal.
Methods used for funding are Wire Transfer, bitcoin, Credit/Debit Cards, Deposits by Phone, SticPay, and iWallet. Again, this info is from the payment terminal, which is the end point; any additional methods that the broker mentions are just for show.
Once more: this broker is clearly unregulated, and if you choose fund an account with it, it will put you directly at risk of loosing all funds. For safekeeping your money, we strongly advise to avoid all brokers who do not have a proper license from renowned regulatory bodies. Agencies like the FCA and CySEC stand out as some of the top license issuers in the world, notorious for their severe requirements and close relationships with the law.
DON'T PROVIDE YOUR CREDIT CARD CVV CODE
Never give away your CVV code without first making sure that the broker is regulated by an efficient agency. By giving away your Card info with the CVV code to some unconfirmed person you are literally giving access to your funds, and if these details fall into the wrong hands, rest assured that your bank account will be promptly emptied.
DON'T PROVIDE ACCESS TO YOUR COMPUTER AND BANK ACCOUNT VIA ANYDESK OR TEAMVIEWER
On the right side of the Infinitrade web-page you can clearly see a ANYDESK icon.
AnyDesk and TeamViewer software are double edged. For one, you provide complete access to your computer to someone else who, essentially, takes over as the new user. This can be helpful if the person with access is a friend, colleague, or acquaintance; or it can be devastating to your private information, including bank info, if you provide entry to someone with a shady background. Hence the double edge. Note that these software are 100% legal meaning that your approval will be needed if someone is to tinker inside your PC.
INFINITRADE WITHDRAWAL TIME AND FEES
The withdrawal terminal gave us a minimum withdrawal amount of $100.
The Terms and Conditions claim that the processing times for withdrawals is 3 days tops. After that clients can expect the money to show into their account after an additional 5 days.
However, further down the document, Infinitrade says something completely different; that withdrawal requests are processed within 4-7 business days.
There are certain fees attached to withdrawals. Credit/Debit card withdrawals are charged with 5%, while Bank Transfers are withheld $25. The other payment methods are taxed with $50.
First in our list is a fee attached to a trading volume requirements. If clients accept the bonuses provided by the broker, they must perform a trading volume of 40 times for each $1 of the added funds.
A Verification fee is applied when clients are postponing the provision of verification documents. A 5% weekly fee will be charged if: the client has deposited without providing the document; if he or she delays the Declaration of Deposit with more than 3 days. We will leave you with the snap below because the terms for these fees are quite vague and confusing.
And of course there is an inactivity fee of 5%, if a client has a dormant account for more than 30 days, or if he or she has a minimum of 3 opened positions of $100 (it doesn't say less or more than $100). This clause if confusing and so we leave it to you to draw you own conclusion.
Unregulated brokers do not care who you are and what your situation is; all they see is money, and they will trick you into giving it to them every chance they get. It is only logical then, that any attempt at withdrawing will be unsuccessful. The most popular excuses for denying your withdraw requests are usually smart and for the most part scripted. These include but are not limited to loopholes in the T/C, asking for more deposits in order to withdraw, or just prolonging your pending withdrawal by claiming that the market will suddenly propel, multiplying your winnings by unrealistic proportions.
ACCOUNT VERIFICATION
Traders will sooner or later realize that something is a foot. Filing for a chargeback might not be as easy as it seems if, beforehand, the user has given away a copy of his ID and proof of address to the unlicensed broker. With these in their possession the broker can easily refute any claims you might have against them.
The most important thing to note is that a fraudulent broker will not return your deposit, nor will it pay your winnings. It never had this intention in the first place. The best advice is to walk away from it, and go straight for a regulated broker. The FCA and CySEC are the top non-US license issuers, and those under their gaze are bound by the law to put the security of users' funds as pivotal priority.
HOW TO RECOVER
Don't delay, and file for a chargeback ASAP with your bank or credit card company, but also ask them what the situation with your current account is.
Cancel your credit card if you have shared any notable details with the fraudulent broker, especially if you have provided them with the card's CVV code. If such is the case, annul your credit card ASAP.
Victimized traders will have their guards down looking for every opportunity to get their money back. This is where the fake recovery agents come in, seeing an opportunity in your desperateness. First of all, they will promise to recover all your money, but they will ask a fee to cover their services. Once this fee is paid rest assured that you will never again hear from them.
The last line of defense for these indecent folk is more like a desperate cry: often times they will comment on reviews and cite the whole ordeal as a conspiracy initiated by competitive brokers against them; at times even claiming that reviewers are anything but objective, and that no one writes good reviews. The absurdities are limitless!
BOTTOM LINE
We'll cut straight to the point. Infinitrade is not to be trusted. The lack of regulation, the dodgy platform and the confusing fees are crystal clear proofs.
Rich Snippet Data
Reviewer
Review Date
Reviewed Broker
Broker Rating