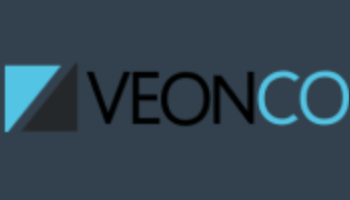 Warning! Veonco is an offshore company! Your deposit may be at risk.
RECOMMENDED FOREX BROKERS
Veonco is a broker that is hard to hate the first time you visit it. Yet as the company continues to unfold the rough edges start building up to something familiar. Read on to find out more.
Besides a mention that Veonco is incorporated in the United Kingdom, there is no other concrete info on a regulation or a license. Even if the company is registered in the UK, in no way does that connote that the firm is regulated there. Seeing as there is no license info anywhere, we are left with the conclusion that Veonco is NOT LICENSED and therefore is a risk to all investors.
We strongly advise traders to trade only with regulated brokers that hold a license from renowned and severe institutions such as the FCA or CySEC. Not only do these agencies oversee operations and require regular reports from brokers registered with them, but those under their jurisdiction are members of compensation funds that cover victimized clients' losses of up to £85 000 (FCA) and €20 000 (CySEC).
After registration, we had direct access to a dashboard revealing a common scammer broker client area template. We opened a demo account with the current trading platform, on which the EUR/USD spread was 3.1 pips. This is clearly not a good sign; the higher the spread the less profit one can make. While the leverage value has not been revealed.
The website can be accessed in English only.
VEONCO LOGIN
Even though we are promised on the website a web-browser based trading software, we were only able to access a desktop MT5
The MT5 still retains some great features that you will want in your trader's repertoire. MT5 allows for a centralized market trade and is certified by many stock exchanges. There are also improvements in the time frames, Expert Advisors, better charting tools allowing for greater accessibility, and more pending order types for more versatile trading options.
VEONCO MINIMUM DEPOSIT
As we have many times said illicit brokers' claims on the website almost never correlate with what is found on the client area. This is most obvious with the payment methods.
Anyway, the client area reveals that users can only deposit via bank transfer. The minimum deposit requirement is $10, a low value, one that can easily push a user to deposit, which is exactly what Veonco wants.
This broker is clearly not legitimate and not regulated, meaning that who knows what they will do with your investment. Traders should deal exclusively with brokers regulated by exemplary agencies such as the FCA or CySEC, for they oversee a brokers activities from head to toe with a severe case of diligence.
DON'T PROVIDE YOUR CREDIT CARD CVV CODE
The CVV code is the one thing that separates a buyer from a product. Without it, one cannot complete a purchase, even if him/her has given all other necessary information. By giving this detail to someone else, you are essentially inviting them to use your funds for their own means. And be warned that unregulated brokers most certainly plan to do so.
DON'T PROVIDE ACCESS TO YOUR COMPUTER AND BANK ACCOUNT VIA ANYDESK OR TEAMVIEWER
Be sure to never give AnyDesk or TeamViewer access to your PC to unverified agents. These 2 platforms allow for your PC to be taken over by a second party, often times for help or guidance, but in the case of these brokers for the sole purpose of looting your bank account(s) and personal information. However, in order to do so your consent is needed, and this is the only thing standing in the scammers' way.
VEONCO WITHDRAWAL TIME AND FEES
Withdrawals are apparently processed within 5 days, and the minimum is $100. The withdrawal fee is $30 per transfer. This info was taken from the client are so its accurate.
However, prior to withdrawing a user must compete a trading volume. However, in Veonco's case the trading volume requirement is either confusing on purpose or erroneous. Basically a user must complete a trading volume equal the the deposit divide by 30 (and not multiplied)
ADDITIONAL FEES AND TAXES
User should be aware of the dormant account policy. If you are inactive over 45 days the broker will levy $100 from your account.
If one is to use the auto-trading software and wishes to withdraw after that must compete at least 2 trades, otherwise he or her will be issued a $100 fee.
We want to remind readers that many illicit brokers have no intentions of paying you back. Any effort to withdrawal your money will be unsuccessful. Either the broker will find a loophole in the terms and conditions that is completely made up, will firmly advise you against withdrawing, or they will ask more deposits needed if one wished to withdrawal. Scammers come up with additional fees and taxes for the sole purpose of keeping you on stand-by, and to deplete as much money from you as is possible.
ACCOUNT VERIFICATION
We strictly advise against giving away an ID and proof address to unregulated brokers: they can be literally anyone with enough time and skill to mask themselves as a broker. Usually, these individuals use the anti-money laundering legislation as front for when traders start to get suspicious. Once this suspicion is confirmed and you file for a charge back, they will use your details against you case.
We are positive that this so called broker will not return your funds; the evidence we have laid out before you work in sync against it. The sound thing to do is to direct your attention and investment to an FCA or CySEC licensed broker where the law is integrated in every aspect of their operations.
HOW TO RECOVER
Filing for a charge back is the best advice we could give you. Immediately contact your bank or credit card company and lay out the circumstances.
Cancel your credit card if you have shared any notable details with the fraudulent broker, especially if you have provided them with the card's CVV code. If such is the case, annul your credit card ASAP.
Also, beware of self proclaimed "recovery" agencies or agents. These cheeky scammers promise to fix your problem and restore the lost funds. They offer their services in exchange of a small sum from your end, after which you won't ever hear from them again.
The last line of defense for these indecent folk is more like a desperate cry: often times they will comment on reviews and cite the whole ordeal as a conspiracy initiated by competitive brokers against them; at times even claiming that reviewers are anything but objective, and that no one writes good reviews. The absurdities are limitless!
BOTTOM LINE
Veonco is well disguised and is one of "cleanest" scammer brokers we have seen. In fact we believe that a license will tie the whole thing together. Nevertheless, Veonco is unlicensed for now, and probably indefinitely, so now we advice trader against invest anything in it!
Rich Snippet Data
Reviewer
Review Date
Reviewed Broker
Broker Rating