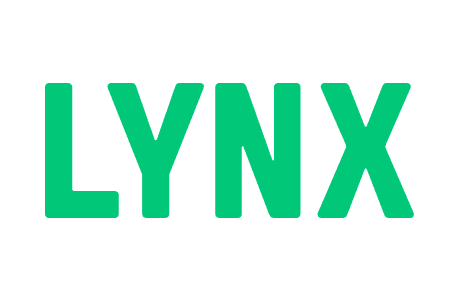 RECOMMENDED FOREX BROKERS
LynxBroker is a legit broker, but its regulated status does not forgive its rather odd choices of excluding a sizable amount of important details. This might deter some users. Read the following review and draw your own conclusions.
LynxBroker – also known as LYNX B.V. – is licensed by the Netherlands Authority for the Financial Markets (AFM).
Like many other European market regulators, the AFM takes its job incredibly seriously the safety and security of traders rests upon its shoulders. The agency is responsible for maintaining the stability of the Dutch market industry, as well as guaranteeing the safety of all market participants. The agency demands regular reports concerning trade volumes- among many other things-, and a ton more requirements from each broker. In fact, brokerages are scrutinized on a daily basis in order to make sure that they are operating within the boundaries of the law.
In addition, the AFM operates under the  European Markets in Financial Instruments Directive (MiFID), meaning that it can provide its services to any other EU country as long as FX trading is legal there. As a matter of fact, LynxBroker offers passport-trading services to citizens of other European nations, such as France, Germany, Poland, Finland, and more.
Being regulated, LynxBroker is, therefore, safe to invest in and trade with!
The broker offers some great trading conditions. Let us start with the available tradeable instruments. These include forex currency pairs, stocks, options, futures, and ETF's. There seems to be only one account type for retail trading which makes things much simpler and accessible to more traders and investors. Seeing that the broker is regulated in the EU, we can conclude that the leverage cap for retail investors ic capped at 1:30. We could not find any spread values indicated anywhere on the website.
The website is available in English, but it can also be accessed by speakers of Austrian, Dutch, Czeck, Finish, French, Belge, German, Polish, and Slovak.
LYNXBROKER LOGIN
The broker offers the Trader Workstation a top-of-the-art trading platform that seems to be on top of things. It offers an order book, many order types, customizable charts for an optimal experience, trading tools that seem to up the game for any trader allowing him or her to optimize trading strategies and overall trading approaches.
The software can be accessed as a fully available desktop trader, or as a simplified web trader. Moreover, the Trader Workstation has its own mobile app that makes it readily accessible on any modern mobile device.
LYNXBROKER MINIMUM DEPOSIT
There is a considerable lack of payment information that transcends to other elements of the broker.
For instance, there is no minimum deposit requirement revealed anywhere, and there are no payment methods. All the entailing, smaller, details are also lost.
The usual minimum deposit is around $250, and the most popular payment methods are credit cards, debit cards, wire transfers, and popular e-wallets.
LYNXBROKER WITHDRAW METHODS AND FEES
The lack of information is also felt here, and even more so considering that we usually talk about fees here. The broker mentions on its home page that there are low fees, which nevertheless suggest that there are fees, but of what kind, we do not know.
As for any solid withdrawal details, the readers will have a better shot at actually registering than looking at the website. There are no withdrawal details whatsoever on the website of the firm, which is a letdown, and definitely not the smartest of moves.
As with the deposit details, the only way to get a hold of any withdrawal conditons a user has to access a user area.
BOTTOM LINE
By far the biggest letdown is the considerable lack of information.  Users are left out with almost half of all crucial brokerage information, some of which is unforgivable, like the minimum deposit or the average spread value. LynxBroker has nothing to hide because it is regulated, yet these decisions are truly odd. Other than that, the broker seems perfectly fine.
Rich Snippet Data
Reviewer
Review Date
Reviewed Broker
Broker Rating