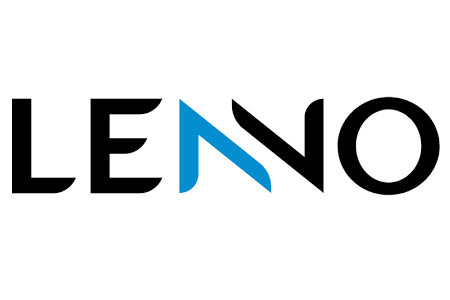 RECOMMENDED FOREX BROKERS
Lenno has an unnecessarily long home page, but it does compensate with its solid structure and offers for traders. The question is, should you be worried about anything?
The main operation of the broker is located in Bulgaria, and goes under the name of Lenno Global Advisory JSC. Here the Financial Supervision Commission oversees their activities.
Furthermore, Lenno Global Advisory JSC is also registered with the FCA UK, but are NOT regulated by them:
What's more, Lenno Global Advisory is also registered with BaFin in Germany, CySEC in Cyprus,  CNMV in Spain, CONSOB in Italy, KFN in Poland, and other agencies around Europe, but it is NOT licensed by any of them.
The domain of Lenno is owned by Lenno Limited that is a company registered in Wales and England but does NOT hold a license from the FCA.
It's worth mentioning that Lenno offers loans of up to €50 000 to traders that meet the requirements. One must return said loan with some interest within 60 months. Lenno is the first broker in Europe to offer such a service, putting it directly at the forefront of the industry. Funds are borrowed from Lenno JSC – another financial institution incorporated in Bulgaria and regulated by the Bulgarian National Bank.
The leverage cannot go any higher than 1:30. This is because of ESMA intervention.
The spread we got on our demo account was 0.1 pip for the EUR/USD. We are aware of how suspicious this is, but considering the fact that there are multiple accounts with commissions (as we shall see) we can deduct that the demo utilizes one of the more prestigious account types.
The list of assets that can be traded with is very expansive and solid, something that all brokers should aim for: Forex Pairs, Commodities, Indices, Shares and Crypto.
The available languages are English, Bulgarian and Chinese.
LENNO LOGIN
We got our hands on a MT5 platform. The exclusive inclusion of the MT5 convey how young and forward thinking this broker is.
METATRADER 5
The MT5 platform is here to give you a pushing hand towards the right direction. Although not as popular as MT4 MT5 still retains some great features that you will want in your trader's repertoire. MT5 allows for a centralized market trade and is certified by many stock exchanges. There are also improvements in the time frames, better charting tools allowing for greater accessibility, and more pending order types for more versatile trading options. Expert Advisors have not gone anywhere; they're still at your service with MT5.
The spread we got was 0.1 pip. This is without commissions of course. One thing to mention before moving on with the commissions is that account types at Lenno are paid for, meaning one pays for the benefits of an account variant. For example, the Premium Account is €49 a month.
A nuisance is the lack of clarity if commissions are per side or round turn. Based on our understanding of how brokers think, we believe that they are round turn.
So, the Standard Account €9 (€4.5 per side) commission directly increases any currency pair and commodity spread with an additional 0.9 pips.
The Premium Account has a fee of €7 round turn, which adds 0.7 pips to any commodity and currency pair spread.
The exact same principle is applied to the Infinity Account, whereas here the round turn commission is €5 (€2.5 per side). So add 0.5 pips to any currency pair or commodity spread to get the real value of that pair.
There are commissions on CFDs as well. For the convenience of traders, we have attached the following snap taken directly from Lenno:

We were offered only a desktop version of the MT5. Unfortunately, without a proper registration we could not verify if there are other versions of the trader.
LENNO MINIMUM DEPOSIT
We could not find a minimum deposit requirement. Seeing as this is a relatively young broker, one can expect further development on this.
For now, payment methods are limited to Bank Transfer, Epay, EasyPay. Clients can also physically deposit a minimum of €25. Credit/Debit card options are not yet available:

Base currencies are USD, EUR, GBP, JPY, CHF and BGN.
Consider that most Bank Transfers take up to 3 days, while all other methods should take no more than 1 business day. We are speaking from previous experience since we could not find any info on transfer times.
Deposits via Bank Transfer are not commissioned. Credit/Debit card funding are taxed with 3.5% of the entire sum. Physical deposits are feed with 0.5% of the whole sum (minimum €50). There is no mention of ePay and EasyPay commissions.
LENNO WITHDRAWAL TIME AND FEES
The EU regulation promise a safe and secure withdrawal of your funds.
Withdrawal methods are: Bank Transfer, physical withdrawals, and Debit/Credit card. However, Debit/Credit card withdrawals, as of writing this review, are not fully functioning.
As is with the deposits, there are no clues on procession times for withdrawal requests. Usually Bank Transfers take up to 3-5 days to be approved by the broker, wile credit and debit card requests should not take more than 1-2 business days.
The only withdrawal fee occurs if one is to physically go and withdraw his/her amount. Then a 0.5% of the entire sum is retained.
Without a proper registration we could not get the minimum requirement.
BOTTOM LINE
Lenno has still a long way to go, but for now it's one of the most solid young brokers we've come across. This is a definite recommend. The firm is licensed by two top non-US regulators, plus a plethora of other license issuers have their back, and this is without mentioning the trader loans they offer their registered users.
Rich Snippet Data
Reviewer
Review Date
Reviewed Broker
Broker Rating