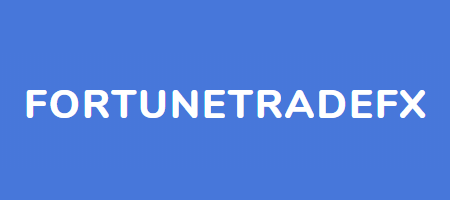 Warning! FortuneTradeFX is an offshore company! Your deposit may be at risk.
RECOMMENDED FOREX BROKERS
FortuneTradeFX will seem relevant to novice or first time visitors. It did not lure us so easily. As we shall see there is one huge tell.
The website asserts that the parent company, a.k.a Tradeslide Trading Tech Limited is licensed by the FCA. In fact, we got search results when looking in the UK watchdog's online database of licensed entities.
However, there was a warning issued by the agency that there are certain clone brokers of Tradeslide Trading Tech Limited. Among the list of clones we found the name of FortuneTradeFX.
So FortuneTradeFX is in fact a clone which makes it both illicit and UNREGULATED. Unregulated brokerage firms are the last place where one should deposit any money!
We strongly advise traders to trade only with regulated brokers that hold a license from renowned and severe institutions such as the FCA or CySEC. Not only do these agencies oversee operations and require regular reports from brokers registered with them, but those under their jurisdiction are members of compensation funds that cover victimized clients' losses of up to £85 000 (FCA) and €20 000 (CySEC).
As a clone firm, the website is half broken, yet somehow we were able to register an account. Upon entering the user dashboard we had no access to a software for trading, meaning that there are no trading conditions to be revealed.
The website offers a google translate option, a sign of unprofessional and illegitimate activity.
FORTUNETRADEFX LOGIN
Without a trading platform, we cannot add anything here. The legitimate broker of which FortuneTradeFX  is a clone offers a stable interface and a MT4/5 platforms.
Needless to say, the Metatrader 4 still holds on its own when it comes down to delivering what is necessary. The functionalities are all there including drag and drop charts, user friendly accessibility and pending order types. With MetaTrader 4 you can set automatic trading bot to do your deals for you while you preoccupy your time with different activities.
As for the Metatrader 5 trading platform, it has certain advantages over its older brother that, although cannot change the contents of your wallet as much as you would like, can still make a difference. MT5 features more technical indicators, a larger number of graphical objects and increased time frames. As always MetaTrader 5 does not fall short on the important inclusion of Expert Advisors.
FORTUNETRADEFX DEPOSIT/WITHDRAW
Seeing as this is a clone firm, it should be obvious that withdrawals will never be returned. And what's more is that all depositing methods, trading conditions, and legal documents are either a direct copy of Tradeslide Trading Tech Limited's broker or some variation of it. What matters is that this is not only an unregulated broker but also a copycat one; double the trouble should push you even further way from it.]
DON'T PROVIDE YOUR CREDIT CARD CVV CODE
The CVV code is the one thing that separates a buyer from a product. Without it, one cannot complete a purchase, even if him/her has given all other necessary information. By giving this detail to someone else, you are essentially inviting them to use your funds for their own means. And be warned that unregulated brokers most certainly plan to do so.
DON'T PROVIDE ACCESS TO YOUR COMPUTER AND BANK ACCOUNT VIA ANYDESK OR TEAMVIEWER
AnyDesk and TeamViewer software are double edged. For one, you provide complete access to your computer to someone else who, essentially, takes over as the new user. This can be helpful if the person with access is a friend, colleague, or acquaintance; or it can be devastating to your private information, including bank info, if you provide entry to someone with a shady background. Hence the double edge. Note that these software are 100% legal meaning that your approval will be needed if someone is to tinker inside your PC.
ACCOUNT VERIFICATION
If a broker is unlicensed, never give you ID and personal details to it, because the broker will use these details against you once you file for a charge back. Furthermore, any allegation held against the brokerage will be easily refuted if they have in their possession a copy of your ID and proof of address.
The most important thing to note is that this broker will not return your deposit, nor will it pay your winnings. It never had this intention in the first place. The best advise is to walk away from it, and go straight for a regulated broker. The FCA and CySEC are the top non-US license issuers, and those under their gaze are bound by the law to put the security of users' funds as pivotal priority.
HOW TO RECOVER
Don't delay, and file for a charge back ASAP with your bank or credit card company, but also ask them what the situation with your current account is.
If you have given a CVV code to the broker, be sure to cancel your credit card as soon as possible, because the broker will not delay with draining every cent from it.
Also, beware of self proclaimed "recovery" agencies or agents. These cheeky scammers promise to fix your problem and restore the lost funds. They offer their services in exchange of a small sum from your end, after which you won't ever hear from them again.
The last line of defense for these indecent folk is more like a desperate cry: often times they will comment on reviews and cite the whole ordeal as a conspiracy initiated by competitive brokers against them; at times even claiming that reviewers are anything but objective, and that no one writes good reviews. The absurdities are limitless!
BOTTOM LINE
If we have not made ourselves clear: do not deposit here! We assure you that you will never get your money back!
Rich Snippet Data
Reviewer
Review Date
Reviewed Broker
Broker Rating