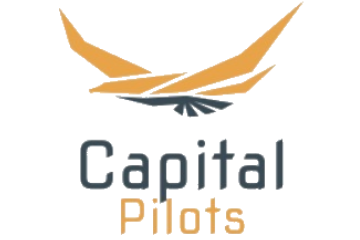 Warning! Capital Pilots is an offshore company! Your deposit may be at risk.
RECOMMENDED FOREX BROKERS
Capital Pilots looks well enough, and seems to be just a simple broker. These are our first impression, however; it didn't take a long time to peal the layer and see what Capital Pilots is really about. Read on to find out.
We looked deep in the site, which turned out to offer very little in terms of information concerning a regulation. The only clue we got is that the website works according to the laws of the Netherlands, and nothing more. It does not specify that it holds a license, and so we have to be firm, and deem it UNREGULATED. And furthermore, a broker that has only two main sections of it website, Home Page and Login/Sign Up Section, is bound to be suspicious.
We urge traders to trade with regulated brokers under the gaze of such agencies as the FCA which not only enforces a strict set of rules and demands detailed reports on company activities, but also includes a compensation fund of up to £85 000 for victimized traders resulting from insolvent brokers.
The leverage we were offered was 1:100. As we were able to easily open a live account with the platform, we quickly learned some distressing things about the trading platform, that we shall soon see (in the Login section). For this reason, we think that all spread values, as well as assets, are irrelevant.
The broker can be accessed only in English.
CAPITAL PILOTS LOGIN
The MT4 offered here at Capital Pilots is fine and dandy, but for one significant details. And that is that the metatrader here does not belong to Capital Pilots, but to a AlgoTrade Ltd, a company that has no connection to Capital Pilots.
This means that Capital Pilots offers no trading platform of its own. What's more is that we were unable to proceed with the user/pass for the MT4; the trader did not update. Needless to say, these are all clear signs of an unlicensed brokerage firm.
CAPITAL PILOTS MINIMUM DEPOSIT
The minimum deposit is $250, according to the client portal.
There, we were able to proceed with depositing only by means of Credit Card.
Due to he broker's lack of any regulation, we advise against depositing any amount whatsoever. If traders wish to invest in online forex, they will find that any FCA/CySEC regulated broker will surely do. These agencies are at the top of their game, demanding a strict conduct from brokers, and requiring regular reports on their activities.
DON'T PROVIDE YOUR CREDIT CARD CVV CODE
The three digit CVV code is essential to making purchases or completing transactions online. By handing this info to someone claiming to be a broker, your are exposing your savings to the biggest risk of all!
DON'T PROVIDE ACCESS TO YOUR COMPUTER AND BANK ACCOUNT VIA ANYDESK OR TEAMVIEWER
It may or may not happen, but if an unregulated broker asks you to install AnyDesk or TeamViewer and give them log in details, consider yourself very open to a complete drainage of your funds from all your online accounts. These software allow for anyone to access your PC from another station and go through all your files and vital information, including credit card, bank and alternative payment method details. Thankfully, these platforms are completely legal and will need your own personal approval in order to be used.
CAPITAL PILOTS WITHDRAWAL TIME AND FEES
Unfortunately, the broker offers close to no information on withdrawals. First of all, the client portal gives us nothing. It only urges us to deposit. But what's more concerning, is the fact that the website has mentioned withdrawals only once, in the Account type section of the Home Page, where the processing times are revealed to be dependent on the account type.
Standard and Silver account users have to wait 24 hours, Gold account holders have to wait 12 hours, while the Platinum account users have their withdrawals processed instantly.
We have to note that these account types are new to us, for when we registered we were not given any opportunity to choose from any account. These are all sign of an illegitimate broker.
ADDITIONAL FEES AND TAXES
The only clause worth a mention is the one that gives the broker permission to close an account without notice and for any reason whatsoever.
We want to remind readers that many offshore brokers have no intentions of paying you back. Any effort to withdrawal your money will be unsuccessful. Either the broker will find a loophole in the terms and conditions that is completely made up, will firmly advise you against withdrawing, or they will ask more deposits needed if one wished to withdrawal. Scammers come up with additional fees and taxes for the sole purpose of keeping you on stand-by, and to deplete as much money from you as is possible.
ACCOUNT VERIFICATION
Traders will sooner or later realize that something is a foot. Filing for a chargeback might not be as easy as it seems if, beforehand, the user has given away a copy of his ID and proof of address to the unlicensed broker. With these in their possession the company can easily refute any claims you might have against them.
We are positive that this firm will not return your funds; the evidence we have laid out before you work in sync against it. The sound thing to do is to direct your attention and investment to an FCA or CySEC licensed entity where the law is integrated in every aspect of their operations.
HOW TO RECOVER
The only way to recover is by filling for a charge back, and hoping it's not too late.
If you have given a CVV code, be sure to cancel your credit card as soon as possible, because the people behind the scam will not delay, and draining every cent from it.
Also, beware of self proclaimed "recovery" agencies or agents. These cheeky scammers promise to fix your problem and restore the lost funds. They offer their services in exchange of a small sum from your end, after which you won't ever hear from them again.
The last line of defense for these indecent folk is more like a desperate cry: often times they will comment on reviews and cite the whole ordeal as a conspiracy initiated by competitive brokers against them; at times even claiming that reviewers are anything but objective, and that no one writes good reviews. The absurdities are limitless!
BOTTOM LINE
Be assured that Capital Pilots will scam you. The procedure is as follows: users will deposit and will not be able to withdrawal. Stay away and do not invest!
Rich Snippet Data
Reviewer
Review Date
Reviewed Broker
Broker Rating