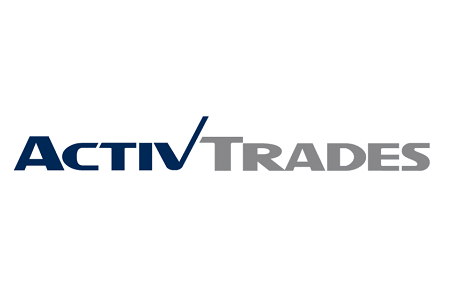 RECOMMENDED FOREX BROKERS
At first glance ActivTrades is a highly detailed and informative website, with extensive explanations on a range of different topics. Furthermore, the inclusion of multiple platforms, tools, and trading assets, each with their own short but instructive texts, offers many diverse possibilities for traders old and new alike. Is this enough for today's bustling trader?
ActivTrades is a brand with multiple bodies around the world. There is ActivTrades PLC which is based in England and Wales. They are regulated and authorized under the strict rules of the Financial Conduct Authority (FCA), which enforces strict financial and investment standards for all UK brokers to abide by. Along side the FCA is the Financial Services Compensation Scheme (FSCS), which, in the event of the company becoming insolvent, will reimburse you with up to £85 000. ESMA rules state that no leverage higher than 1:30 is permitted in the UK and EU.
The other entity, the Bahama based ActivTrades Corp is regulated by the islands' appropriate regulatory body -The Securities Commission of the Bahamas (SCB)- and is registered as an international business company in the Commonwealth of the Bahamas. SCB is responsible for disclosing adequate investment information and establish rules of conduct concerning the financial market. Unlike its branch in the UK, ActivTrades Corp is not limited by ESMA and as such can offer higher leverages, up to 1:400. However, this regulatory body is missing a compensation fund and the tight control of the FCA which exposes clients to riskier trades.
Traders can expect an average EUR/USD spread of 0.5 pips.
Forex currency pairs are the first tradable asset. Next are the indices of which ActivTrades offers quite a few. Commodities are next, with metals, energies, grains and softs all available to be sold or purchased. In addition there are share CFD's and spread betting. As you can see there is quite the substantial ground to cover.
ActivTrades offers its services in 10 languages. These are English, Spanish, German, French, Italian, Russian, Bulgarian, Arab, Chinese and Portuguese.
ACTIVTRADES LOGIN
This broker offers 2 classic trading platforms- MetaTrader 4 and MetaTrader 5- plus their very own exclusive ActivTrader platform.
ActivTrader
This platform is specifically for and by this broker. It is reduced to simplicity, with many chart styles, and it also has an average spread counter which always comes is handy. For the EUR/USD the average spread is 0.5 pips. However, beyond some stylish layouts and aesthetics ActivTrade does not feature that many options for expert traders.  When compared to MT4 and MT5, the ability to use auto-trading bots is missing. We think this platform would be a great starting point for newcomers.
The leverage can go as high as 1:400, and 1:30 for the EU and UK.
We ran the ActivTrader platform on a browser, however the platform is also available on Desktop and on mobile devices.
MetaTrader 4
As more than 80% of online brokers use this platform, it is generally known what to expect. As always, charts are varied, with many functionalities attached to chart management. Expert Advisors that allow for automatic trading are present and just a few clicks away.
MT4 has an average spread of 0.5 pips for EUR/USD, and leverages up to 1:400 (1:30 for EU and UK).
ActiveTrades have gone and added a big number of tools that are adaptable to the MT4 platform. First is the SmartOrder2 which increases trading speed and makes managing your positions easier. Next is SmartLine, a Tredline setting app which executes an order once the price of the asset of your choice crosses a line that you have set. SmartTemplate helps MT4 user trade more pragmatically by informing clients of market direction and trends. Offering a survey of markets and at the same time indicating any market changes, SmartForecast is a top choice for MT4 users. Another similar tool is the SmartPattern that does just that- detect patterns, scans previous data and foresees probable changes in the market. The last one is the Pivot Pоint Indicator which predicts market movements using pivot points.
ActivTrades offers the MT4 platform on any mobile devices, desktop and browsers. The browser version, more specifically, is great for traders who do not wish to install the software, nor are planning to use automated trade bots.
MetaTrader 5
MetaTrader 5 is the successor of MT4, yet it has a hard time replacing it since most traders used to MT4. However, this by all means does not connote any issues within the platform. On the contrary. MT5's characteristics, that were built upon MT4, make it more professional and dynamic. Not to mention that MT5 allows for trades in centralized market, plus it's certified by many stock exchanges. All features for MT4 are present and fully functioning on MT5, including market indicators and trading bots. On top of that it supports an array of tools: SmartOrder 2, Smartlines, SmartPattern and Pivot Points Indicator. If readers haven't noticed, MT4 offers more add-ons than MT5, so keep that in mind when picking platforms.
The spread averages around 0.5 pips for EURUSD. The leverage in the UK and EU is limited to 1:30, while outside these zones it reaches 1:400.
MetaTrader 5 can be accessed from any mobile device, on desktop and on a browser of the client's choice. Note that the MT5 browser version does not come with a Expert Advisors.
ACTIVTRADES MINIMUM DEPOSIT
ActivTrades does not indicate that there is a minimum deposit on their website, however after talking to a support agent she told us that the minimum deposit via credit card, e-wallet and PayPal is 250 (in all currencies), and 100 for Bank Transfer.
To deposit one needs to have either a credit/debit card, or any of the following eWallets: Neteller, Skrill, Sofort, PayPal, with the last two only being available to ActivTrades Plc clients.
You can fund your account at ActivTrades in CHF, EUR, GBP and USD. .
As for the time it takes to deposit- it's around 30 minutes. Bank Transfer funding normally happens within 3-5 business days.
Be wary of fees when using NON-EEA/UK credit or debit cards. If the case meets these circumstances, then the charge on each deposit is 1.50% of the deposited sum. However this does not apply for your initial deposit, but for the ensuing ones.
ACTIVTRADES WITHDRAWAL TIME AND FEES
The FCA guarantees that all withdrawal methods are safe and secure.
Withdrawals can be done from individual client's personal areas. Processed payments are done via: credit/debit cards, Neteller, Skrill, Sofort, PayPal, and Bank Transfers. PayPal or Sofort withdrawals are available only to clients of ActivTrades Plc (UK).
The good news is that the standard time frame for withdrawals is the same day as your request, for all withdrawal methods, if your application is submitted by 12:30 UK time zone time. Once the payment is processed by the broker, the time it takes to reach your account depends on the payment system.
ActivTrades charges a fee on certain methods of withdrawals. For one, all Bank Transfers that are non-SEPA (Single Euro Payment Area)/CHAPS (Clearing House Automated Payment System) will be fined with EUR/GBP 15. Bank Transfers in USD will have a tariff of $12.50. Otherwise, all other means of getting your money are free of any charges.
There is no minimum withdrawal limit.
BOTTOM LINE
The fact of ActivTrades' multiple licenses, and accompanying bodies of regulation and authorization give a clear statement that this broker can be trusted. Add to that the addition of their very own trading platform and unique tool set, and you've got a recipe for success in your hands.
Be that as it may, withdrawal and deposit charges still pose a nuisance to some.
Rich Snippet Data
Reviewer
Review Date
Reviewed Broker
Broker Rating