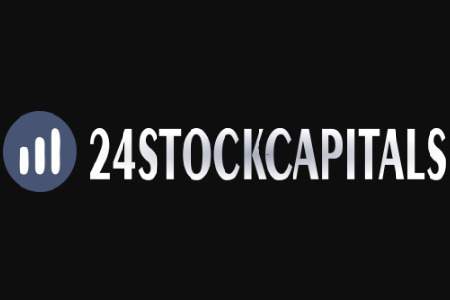 Warning! 24StockCapitals is an offshore company! Your deposit may be at risk.
RECOMMENDED FOREX BROKERS
We understand that 24StockCapitals can seems somewhat alluring, but we urge users to do their research before investing. Read this review to find out more.
There is info that the company is based in the UK, and no other indication on a regulation. Readers should be aware that a mere incorporation of a forex broker firm does not mean that it offers legitimate trading conditions. Thus, seeing that 24StockCapitals  is does not possess a regulation, we are 100% sure that said broker is UNLICENSED and is therefore a risk to all those that invest in it.
We strongly advise traders to trade only with regulated brokers that hold a license from renowned and severe institutions such as the FCA or CySEC. Not only do these agencies oversee operations and require regular reports from brokers registered with them, but those under their jurisdiction are members of compensation funds that cover victimized clients' losses of up to £85 000 (FCA) and €20 000 (CySEC).
While we were registering we were offered a couple of leverage vales, the highest one being 1:500. This leverage is typical of offshore illicit brokerage firms. After registering, we were presented with an abysmal dashboard for clients. This area revealed that all trading terms that the broker claims to offer are false. We will see why.
A clear sign that the broker is not official is the google translate option to translate the website to over 50 languages. This is always a sign of suspicious activity.
24STOCKCAPITALS LOGIN
Upon opening the client dashboard, we were overwhelmed by 2 different alleged platforms, both serving no purpose. The first is a simple trading widget, as the name suggests, on which users can buy and sell, yet there is no sign of a spread or any other essential tools.
The second platform, which again turned out to be a widge owned by a third party, offers only irrelevant numbers.
All in all there seems to be no actual trading platform in the works at 24StockCapitals. Therefore, this website is not really a broker.
24STOCKCAPITALS MINIMUM DEPOSIT
The client dashboard indicates that users can deposit via Western Union, bitcoin, Wire Transfer, MoneyGram, and Credit Cards. The minimum deposit is $100 as indicated on the payment terminal.
Due to he broker's lack of any regulation, we advise against depositing any amount whatsoever. If traders wish to invest in online forex, they will find that any FCA/CySEC regulated broker will surely do. These agencies are at the top of their game, demanding a strict conduct from brokers, and requiring regular reports on their activities.
DON'T PROVIDE YOUR CREDIT CARD CVV CODE
The CVV code is the one thing that separates a buyer from a product. Without it, one cannot complete a purchase, even if him/her has given all other necessary information. By giving this detail to someone else, you are essentially inviting them to use your funds for their own means. And be warned that unregulated brokers most certainly plan to do so.
DON'T PROVIDE ACCESS TO YOUR COMPUTER AND BANK ACCOUNT VIA ANYDESK OR TEAMVIEWER
It may or may not happen, but if an unregulated broker asks you to install AnyDesk or TeamViewer and give them log in details, consider yourself very open to a complete drainage of your funds from all your online accounts. These software allow for anyone to access your PC from another station and go through all your files and vital information, including credit card, bank and alternative payment method details. Thankfully, these platforms are completely legal and will need your own personal approval in order to be used.
24STOCKCAPITALS WITHDRAWAL TIME AND FEE
We have not mentioned that there the legal documents, or rather the legal document, is extremely poor in both quality and quantity, offering no disclosure of any important info. However, the client dashboard offers some limited insight on withdrawals, which is a rare sight indeed. There it has been revealed that the minimum withdrawal is $300, and that a request is received within 5 days. As for any fees, the website is silent.
ADDITIONAL FEES AND TAXES
As mentioned, the limited capacity of the legal document means that there are no important noteworthy clauses.
Nevertheless we are compelled to say that unregulated brokers do not care who you are and what your situation is; all they see is money, and they will trick you into giving it to them every chance they get. It is only logical then, that any attempt at withdrawing will be unsuccessful. The most popular excuses for denying your withdraw requests are usually smart and for the most part scripted. These include but are not limited to loopholes in the T/C, asking for more deposits in order to withdraw, or just prolonging your pending withdrawal by claiming that the market will suddenly propel, multiplying your winnings by unrealistic proportions.
ACCOUNT VERIFICATION
We strictly advise against giving away an ID and proof address to unregulated brokers: they can be literally anyone with enough time and skill to mask themselves as a broker. Usually, these individuals use the anti-money laundering legislation as front for when traders start to get suspicious. Once this suspicion is confirmed and you file for a charge back, they will use your details against you case.
We are positive that this so called broker will not return your funds; the evidence we have laid out before you work in sync against it. The sound thing to do is to direct your attention and investment to an FCA or CySEC licensed broker where the law is integrated in every aspect of their operations.
HOW TO RECOVER
Filing for a charge back is the best advice we could give you. Immediately contact your bank or credit card company and lay out the circumstances.
Cancel your credit card if you have shared any notable details with the fraudulent broker, especially if you have provided them with the card's CVV code. If such is the case, annul your credit card ASAP.
Also, beware of self proclaimed "recovery" agencies or agents. These cheeky scammers promise to fix your problem and restore the lost funds. They offer their services in exchange of a small sum from your end, after which you won't ever hear from them again.
The last line of defence for these indecent folk is more like a desperate cry: often times they will comment on reviews and cite the whole ordeal as a conspiracy initiated by competitive brokers against them; at times even claiming that reviewers are anything but objective, and that no one writes good reviews. The absurdities are limitless!
BOTTOM LINE
24StockCapitals is a pure scam, which ever way you look at it. There is nothing here for anyone. Stay away!
Rich Snippet Data
Reviewer
Review Date
Reviewed Broker
Broker Rating